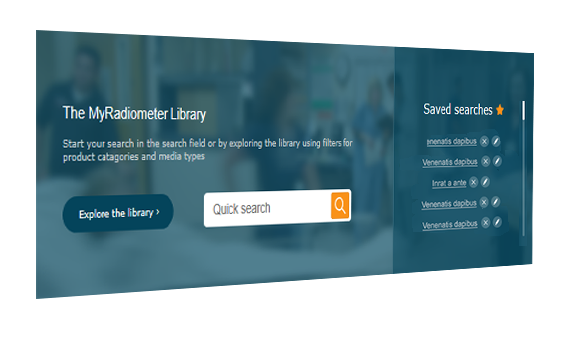 Check out the new and improved library search
Type your search keyword or browse the library by product catagory to find inserts, brochures, product sheets, videos, case stories, scientific insights, bulletins and much more.

Use media type filters to narrow your search by document type and save your search results as favorites to access the assets faster next time.
Welcome to the new MyRadiometer - Your customer portal
As a Radiometer customer, you get complete access to the Radiometer product information services. When you sign in, your customer portal dashboard serves as your main entrance to all Radiometer's services.

This is where you can search the product information library, get news from Radiometer, view the latest articles from acutecaretesting.org and much more.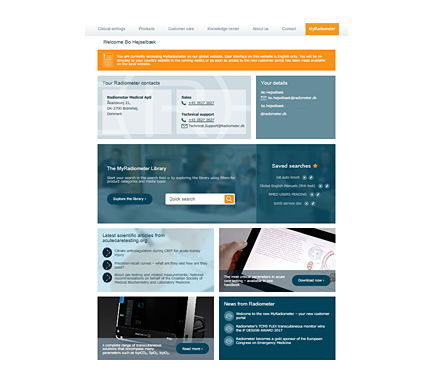 Forgot password
Radiometer Employee? Enter network username to reset password
We have sent en e-mail to reset your password